PRODUCT REGISTRATION FOR SAFETY ALERT OR RECALL ONLY. We will use the information provided on this page only to contact you if there is a safety alert or recall for this product. We will not sell, rent, or share your personal information. If you register on this Web site you do not need to fill out the card that came with your product.
Stroller Product Model Name, Product Model Number, Serial Number and Date of Manufacture can be found on the sticker on the bottom right leg near the basket on the Compact Stroller and on the bottom of the frame under the basket on the Complete Stroller.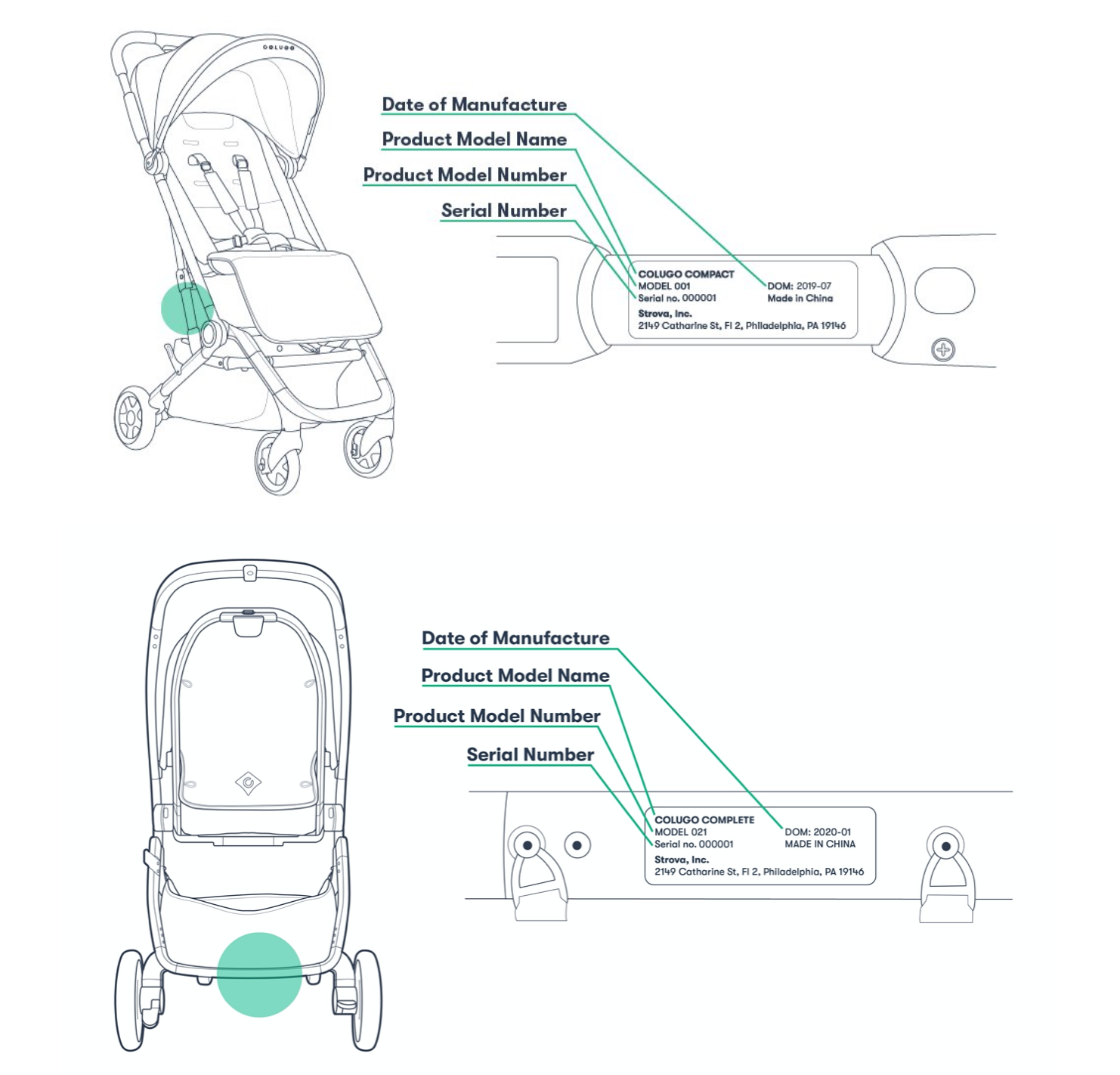 Carrier Product Product Model Name, Product Model Number and Date of Manufacture can be found on a tag on the carrier belt.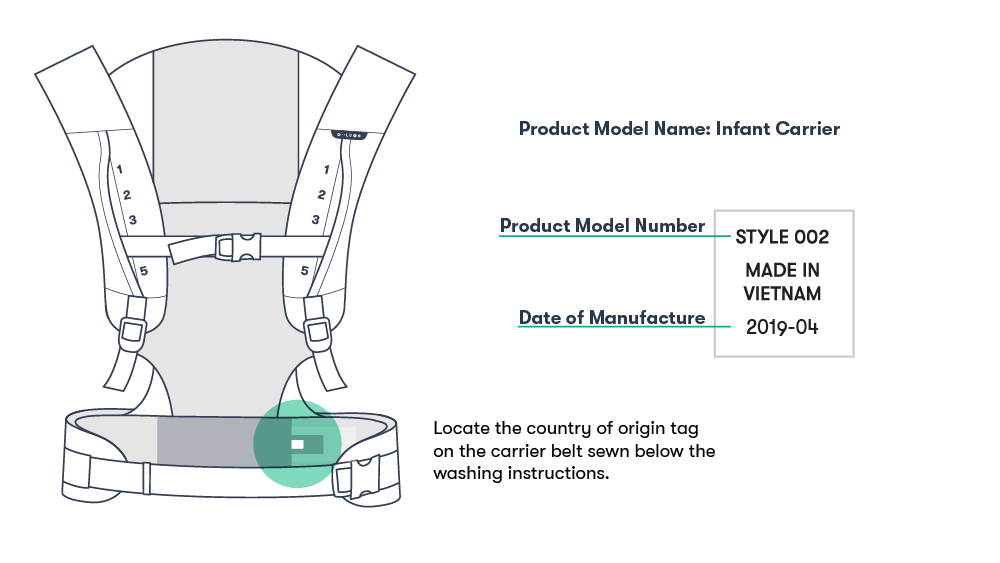 Your Colugo product is warranted to be free from manufacturing defects for a period of 2 years from the date of purchase under normal use and in compliance with the operating instructions.

The warranty is not transferable and extends only to the original purchaser and is only valid when supplied with proof of purchase. Proof of purchase must be retained for this warranty. Within the US, warranty conditions may differ from state to state. Strova will not ship replacement or repair parts outside of the United States.

Strova will provide replacement parts or conduct repairs as determined fitting by the company. Some parts may be replaced with newer model parts as the item is improved over time.
This warranty does not cover:

•Defects caused by misuse or poor maintenance. (Please refer to the product instruction booklet for guidance on item use and maintenance).

•Damage caused by improper installation of Colugo parts and/or accessories, including 3rd party accessories.

•Damage caused by corrosion mold or rust.

•Damage resulting from normal wear and tear.

•Damage or degradation caused by the sun, sweat, detergents, damp storage
conditions or frequent washings.

•Repairs or modifications carried out by a third party.

•Product purchased from an unauthorized retailer.

•Second owners and users other than the registrant.

•Damage resulting from airline shipping and handling.

•Products Involved in an accident.

Strova reserves the right to determine if warranty terms and conditions have been met.

For questions about our warranty please contact our customer service team at help@hicolugo.com​ or 646.257.2810.