The Compact Stroller
The perfectly designed Colugo Compact folds with one hand, fits almost anywhere, and comes with a machine-washable layer. It's everything you need to get out and explore with your mini partner-in-crime.
Bug Net included with purchase of Cool Grey.
Product Details
Includes: Stroller, Rain Cover, Carry Backpack
Weight: 16 lbs.
Reclines 90° from upright
Folded Dimensions: 17'' x 24'' x 10''
Unfolded Dimensions: 17'' x 26'' x 41"
Suitable for age 6 months +
Max weight: 55 lbs.
Meet the one-handed, two-second fold
It folds up with one hand and in one swift movement—so juggling baby and stroller is no problem.
Easier to carry than a bag of groceries
Incredibly lightweight and super compact, throw the stroller over your shoulder when you're out and about, and store it out of sight when you're at home.
Complete with removable, machine-washable layers
One in the wash, one on the stroller, our swappable layers make it possible to change up your look and freshen up their ride.
The benefits keep rolling

The smoothest ride
No-puncture tires and serious suspension make for easy strolls anywhere you go.

Serious storage
The roomy storage basket perfectly fits the Colugo backpack, and anything else you need.

One-of-a-kind weather protection
The easy-on, easy-off rain cover and UPF 50+ sun shade keeps your baby safe from the elements.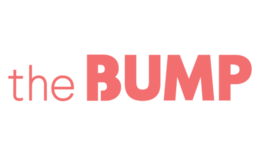 If you're in the market for a compact option, you really can't go wrong with the Colugo.
Read All Reviews
Give it a go
We're sure that you'll love your Colugo products. So sure that you can try them out for 100 days, and send them back if you're not head over heels.
Parents are talking
See what they're saying.