The Carrier Mac
The windy or rainy day BFF to your Carrier so you can feel confident getting outside when grey clouds are rolling in. Fun fact: the Mac is named after two of our team members.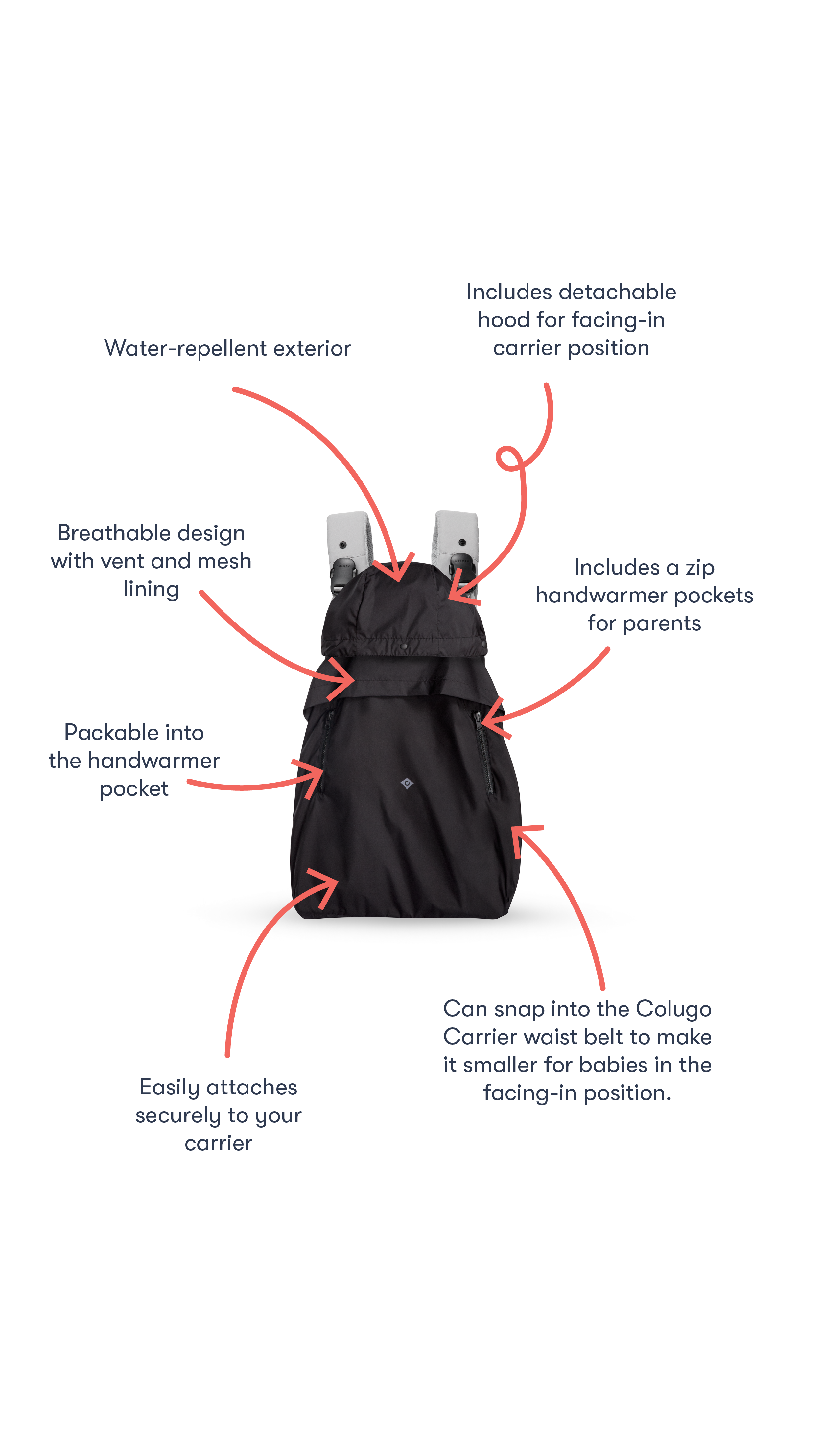 Frequently asked questions
Will the Carrier Mac keep my kiddo dry in wet weather?
Our Carrier Mac has a water-repellant shell, which means your kiddo will stay dry if you're caught out in the rain or snow.
Read More...
Product Details
Dimensions: 21in x 28in
Weight: 5.5oz
Materials: Polyester
Easy cleaning: Machine washable
Compatibility: Colugo Baby Carrier and non-Colugo baby carriers.