The Complete Travel System
We partnered with Clek, known for their extra comfy car seats with best-in-class safety features and leading edge design, to offer you the best travel system for babies at the best price. The ideal combination for any adventure with your newborn—the Complete Stroller, Complete Infant Kit, and Clek Liing Infant Car Seat.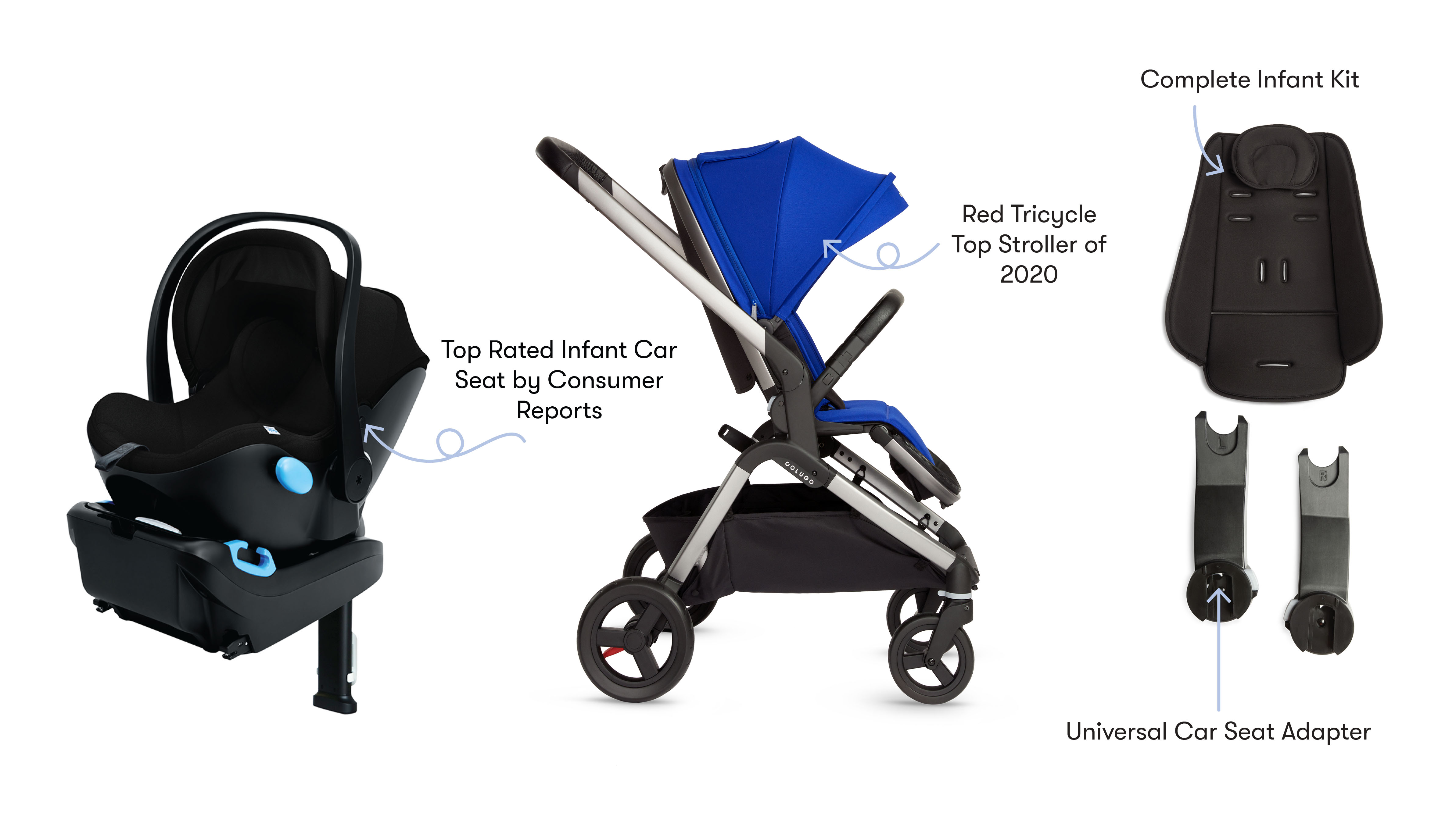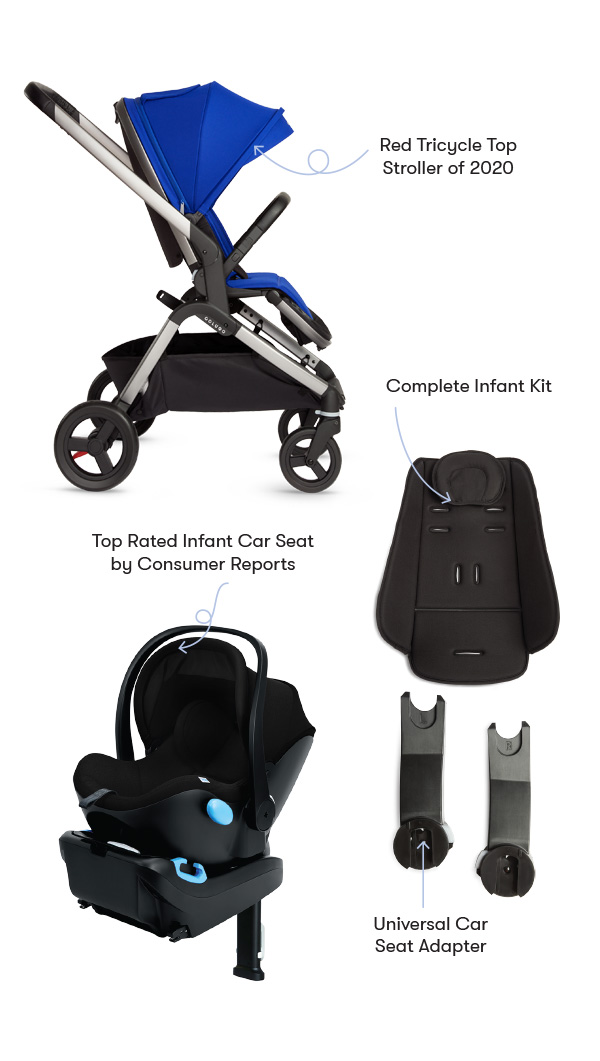 Frequently asked questions
Why did Colugo choose the Clek Liing car seat?
Not only is the Clek Liing is the top rated Infant car seat by Consumer Reports with high scores for safety and ease of use, but we love that they are a family-run company, like Colugo.
I don't see the color combination I'd like. Can I order a custom combination?
Yes! You can reach out to us and we can create a custom order or if you put all three pieces of the bundle into your cart, the discount will show up automatically.
Read More...
Product Details
Includes:
The Complete Stroller with Raincover & Cupholder
The Complete Infant Kit with Universal Car Seat Adapter
Clek Liing Infant Car Seat (shipped separately by Clek)