A new company for a new
generation of parents
Our Podcast: Today We Tried
A new way to connect because it's never been just about the strollers.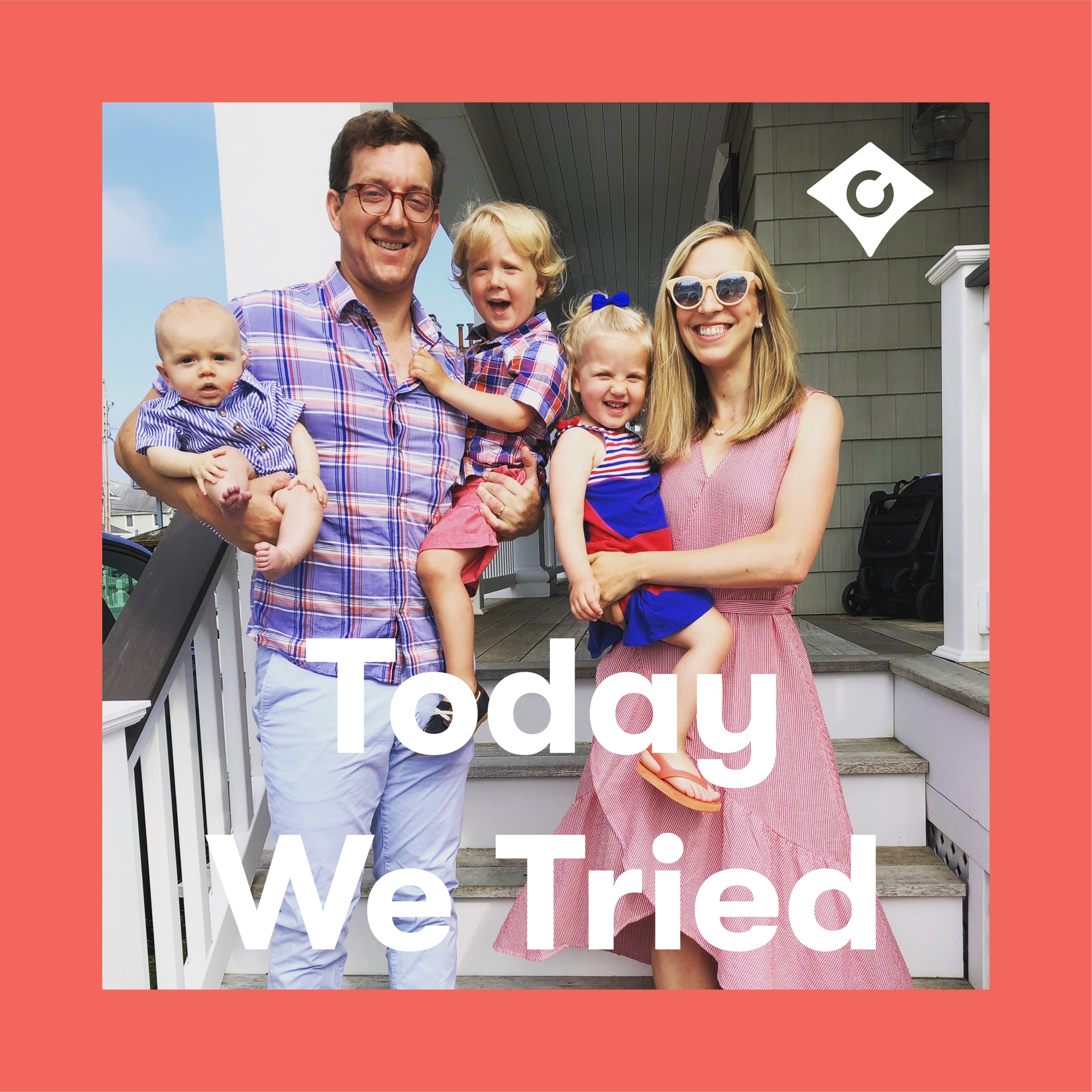 Community is at the heart of everything we do at Colugo, and we're always looking for new ways to connect with you. That's why we launched our podcast, Today We Tried, hosted by Ted and Christy, our Founder and Chief Parent Officer, a husband and wife team with 3 young kids.
Each week, they'll tackle a big moment in parenthood and break it down to make it feel less daunting and more doable. They'll share specific tips and tricks so you can copy their successes and learn from their mistakes. And, they'll answer questions from listeners (want to submit a question? Email Christy at cpo@hicolugo.com).
We hope you join us on this journey of parenthood and enjoy. You can listen or subscribe wherever you listen to podcasts.
Brand Vision
A new company for a new generation of parents.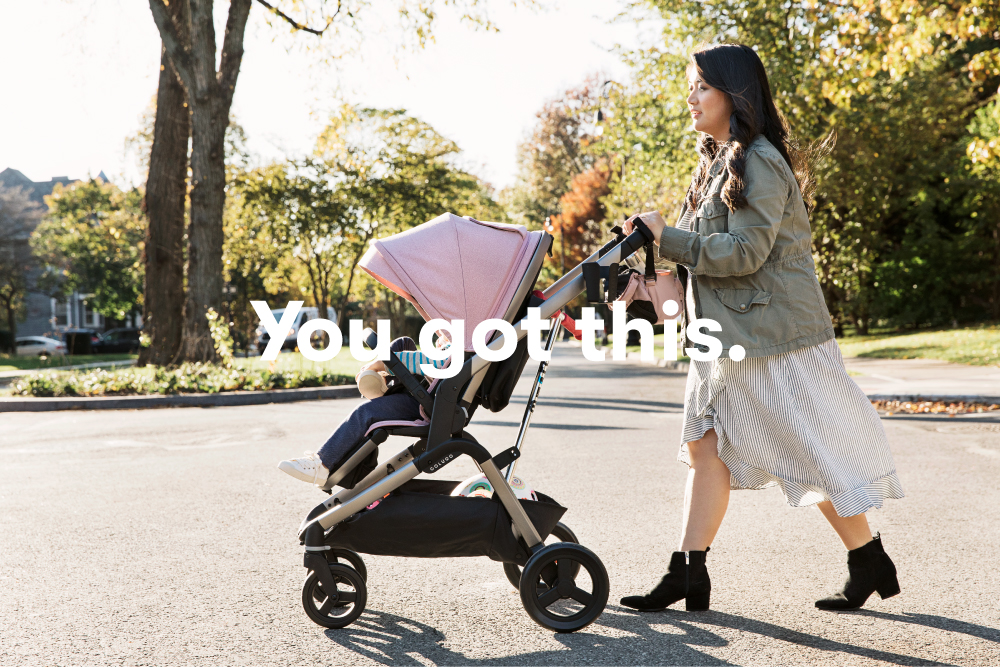 We design our products to help you feel confident taking on the adventure of parenthood.
We respond to your biggest pain points by creating high quality products for a fair price, designing a great customer experience, and building thoughtfully-designed, easy-to-use products – all of which is done using our approach we like to call, "innovation through simplification."
How do we do it? By doing the research for you. We pull from the experience of parents on our team, hours of shadowing parents in action, and thousands of interactions with customers. This means both peace of mind and more time to spend on the 100s of other things that go into being a parent.
Welcome to Colugo! We're so happy you're here. Remember: you got this!
Brand Story
Colugo is the kids' products company our founder, Ted, hoped for when he and his wife were buying baby gear for their twins. Here's our story.
SUMMER 2015
Ted and Christy find out that they are expecting twins! They are so excited and so relieved when they confirm that they can (barely) fit two cribs in the spare bedroom of their new home.
FALL 2015
Ted starts business school at Wharton. Ted and Christy head to a big-box baby store for the first time, full of anticipation. They leave defeated after facing overwhelming choices that weren't quite right, high price tags, and brands that didn't seem to get it. Ted's left thinking: "There has to be a better way!"
FEBRUARY 2016
Fritz and Lark are born on February 9th at 11:12pm and 11:15pm. Ted and Christy are immediately smitten. Two weeks later, they try to take the babies on their first stroller ride, but they give up before they make it down the block because their stroller can't make tight turns or handle the bumpy sidewalk. Ted's baby gear research picks up speed.
SPRING 2016 – SPRING 2017
Impromptu playground focus groups confirm that Ted isn't the only parent frustrated by the limitations of existing baby gear and brands that feel out of touch. Ted decides to build the company that he wished existed. The first step? So many hours of research to ensure that he's on the right track.
SUMMER 2017
Ted officially starts the company and brings on designers and manufacturers to develop a simple, high-quality stroller and carrier with features parents actually need. Beta-testers (Fritz, Lark and their neighborhood pals) confirm that he's on to something.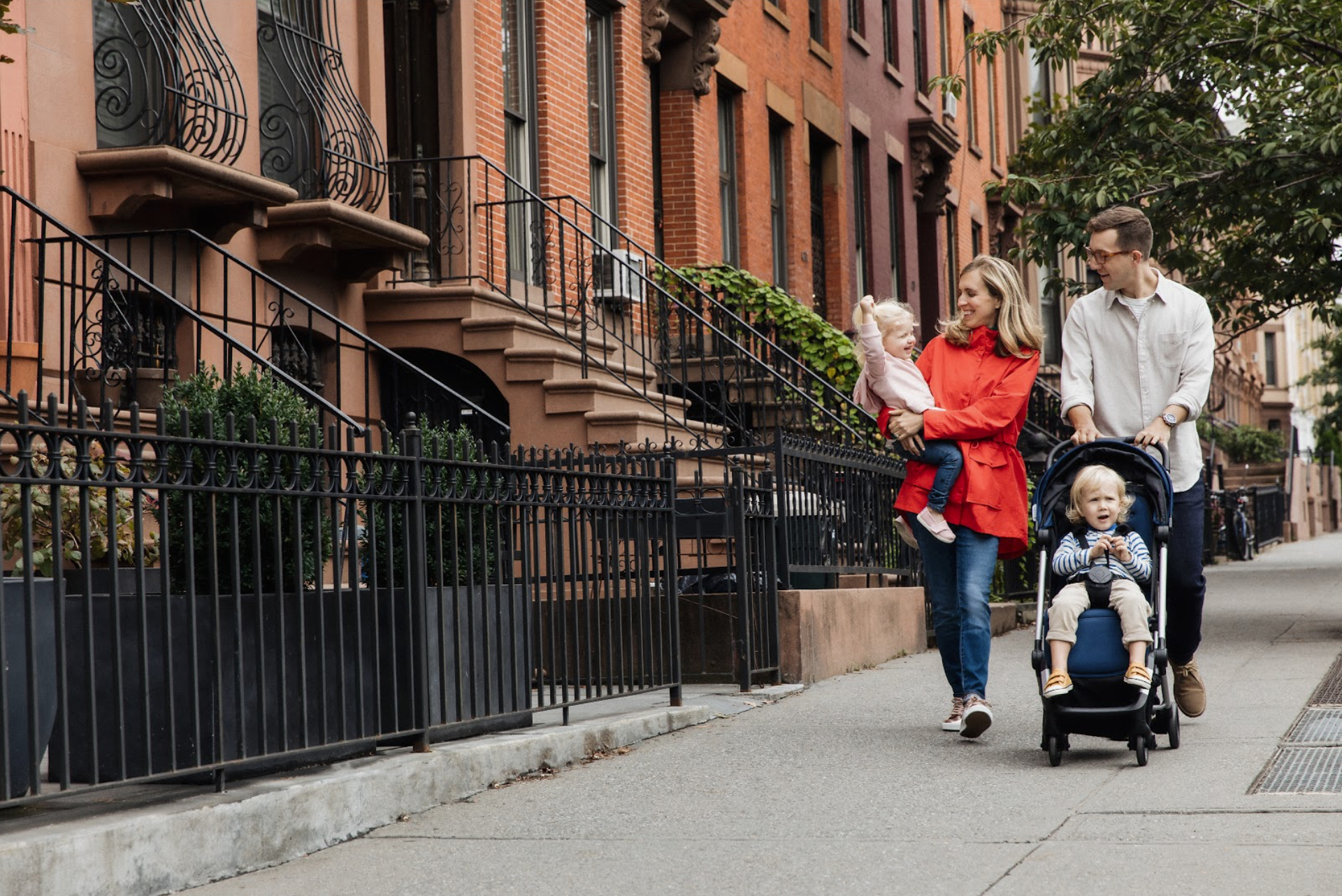 FALL 2018
Colugo launches! Ted and the Colugo team are ready to roll. Each time they see a Colugo "in the wild," they cheer. And, they're just getting started.
SPRING 2019
Rob, Colugo's Head of Product, creates an innovative stroller console that is also a fashion moment with the launch of the On-The-Go-Organizer. His eye for design continues to delight while making parents' lives easier.
SUMMER 2019
Colugo launches a limited edition Pride Stroller with all proceeds donated to the Family Equality Council. The Colugo team is excited to support a cause they believe in and thrilled when the stroller sells out.
FALL 2019
Colugo reaches its terrible twos (but it's okay because as any parent knows, it's the 3s that are the real gauntlet). The Colugo team has grown since launch (including three new babies!) and is even more committed to making parents' lives easier through new products and a more connected community.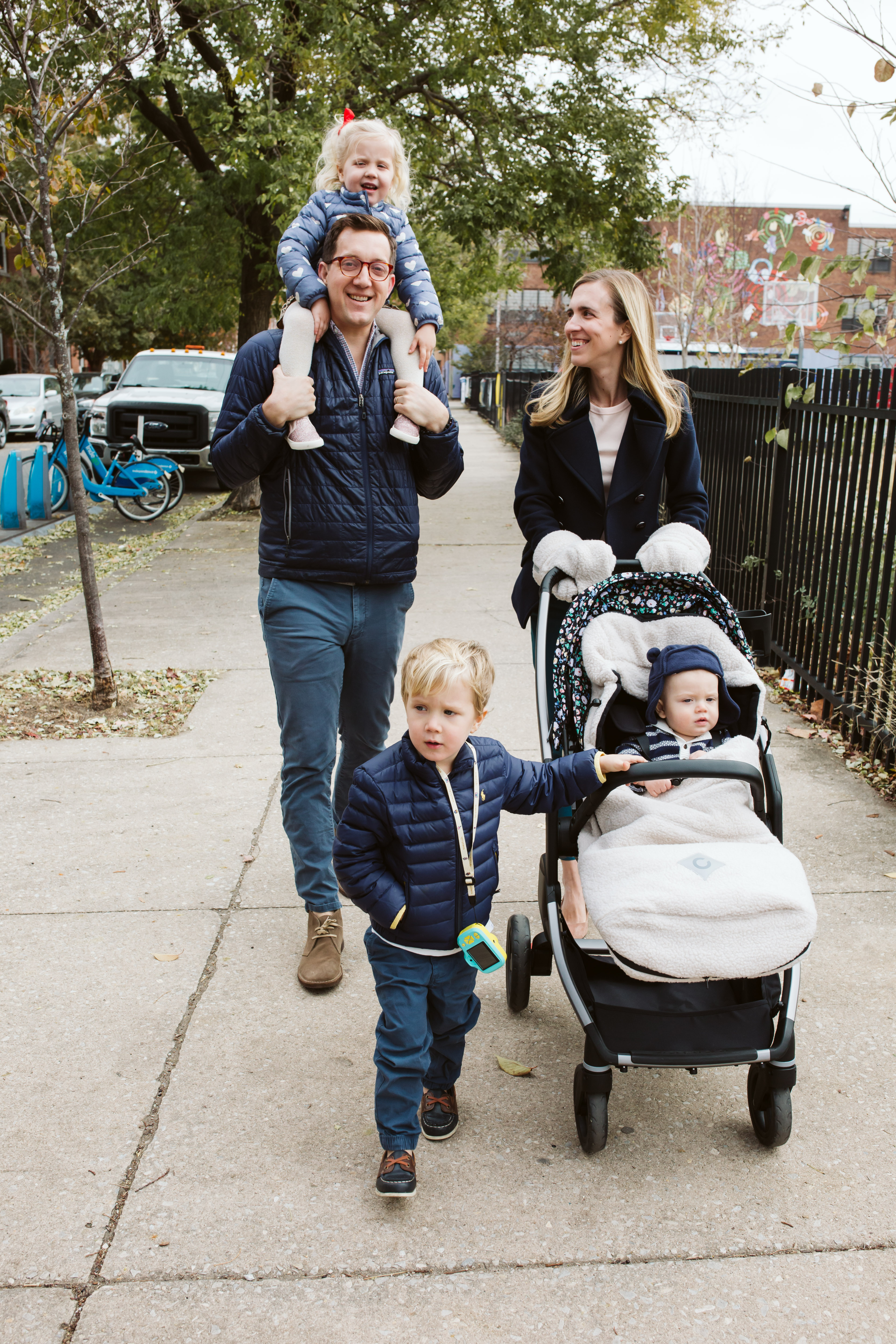 Community
It's never been just about the strollers.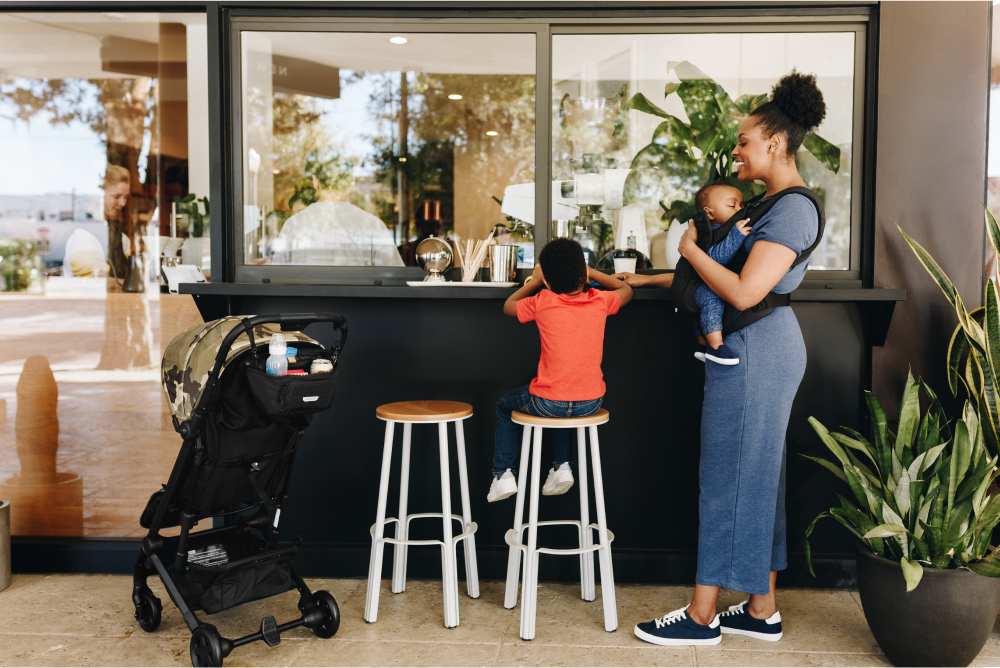 Our mission is to give you confidence in parenting situations that can feel overwhelming – a solo trip with a toddler, baby's first stroller ride, or making it to bedtime after a long day (tip: our carrier is a life-saver during 'witching hour'). Parenthood can be hard, but the right gear and a community that's got your back can make things easier.
We talk with parents like you every day so we can better address and anticipate their needs. Did you know that our customer service team is made up of parents who know and use our products and are ready to cheer you on through the ups and downs of parenthood? (We'd love to chat with you too – reach out to Christy, out Chief Parent Officer, at cpo@hicolugo.com with any questions, feedback or if you just want to chat).
We know that it's easier to feel confident when you are connected. Sign up here to join our community and head over to @hicolugo to say hello. And, remember: you got this!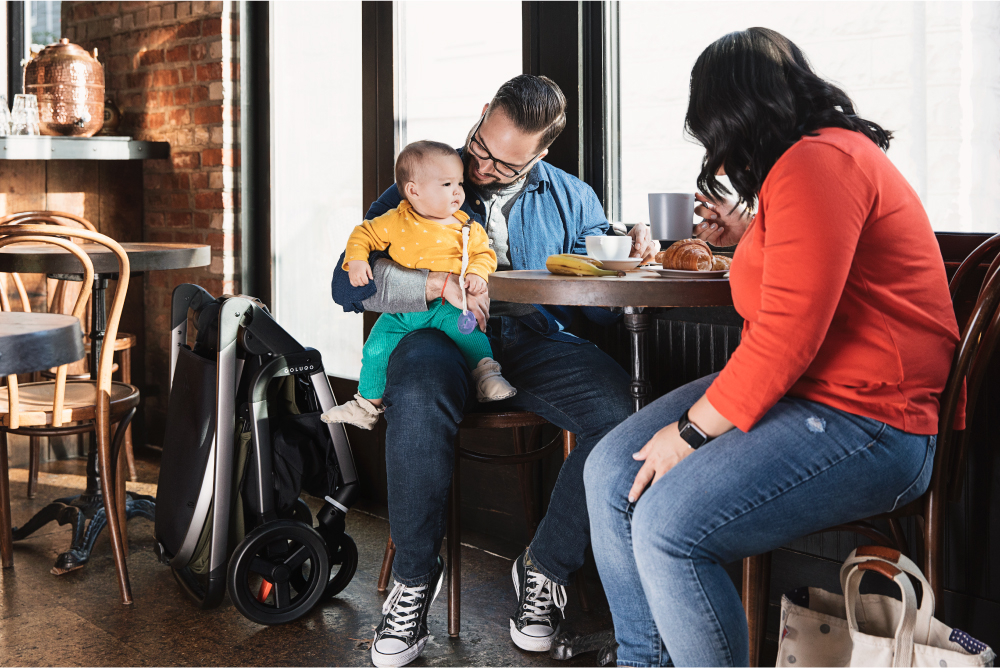 The Name
"Co" as in Community and "Go" as in "Get out and Go!"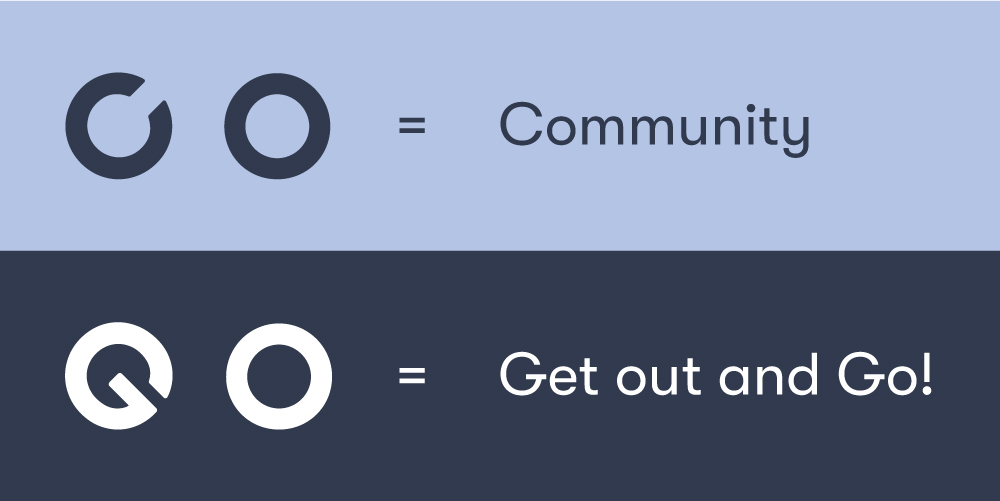 Finding the perfect brand name is a process, and Ted went through quite a few before landing on Colugo (make us an offer for JollyOxen.com). He wanted to create a company that would bring parents together as a community ("Co") and inspire them to get out and go take on the adventure of parenthood ("Go!"). When he discovered the Colugo, an animal that can soar long distances and whose mothers create baby carriers out of their wings, he knew he'd found his name. The rest, as they say, is history.